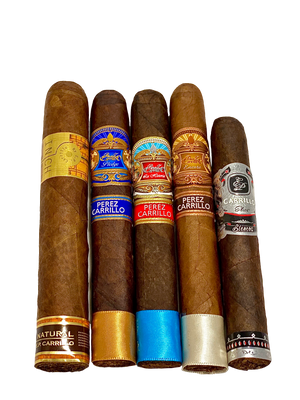 Warfighter is a Veteran owned and operated boutique brand focused on offering cigars for anytime and any setting. Their two tiers aptly named "Field" and "Garrison.
"Field", if you're on the job and can have a cigar but you don't want something that is too punchy or requires too much attention. The "Garrison" lines are when you are able to kick back, pay attention and want something with a bit more flavor. 
Warfighter is centralized and dedicated to those who are Warfighters, Military, Law Enforcement, Firefighters and all other front line and first responders. That doesn't mean if you aren't one you can't enjoy their awesome offerings, as we all know that is the beauty of cigars, they bring all walks of life together and provide us we a great experience.
---
13 products