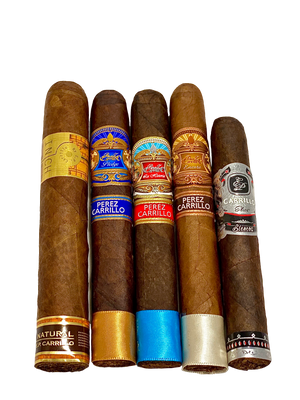 Espinosa Cigars is a premium cigar company committed to creating cigars of superior quality.  Their goal is to offer the customers, the right cigar for every moment, for every occasion and for every mood.
Espinosa cigars are as unique as they are; their blends are the perfect marriage of flavor and strength, the perfect Espinosa cigar is waiting for you. 

In 2018, they were ready to take things to the next level, to leave their mark, and make their own history, one cigar, one blend, and one day at a time. 

Espinosa Cigars from the famed La Zona Factory in Esteli, Nicaragua, is a family run business, come join their family. 
---
19 products