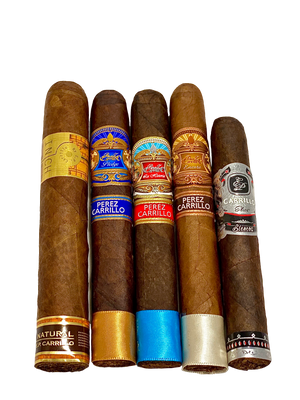 From Enrique Sánchez (owner of 1502 Cigars)

"Global Premium Cigars is a tobacco company Proudly Nicaraguan, which owns the most renown and prestigious brand 1502. Truly a Nicaraguan treasure.
In our Premium brand 1502, you will find tobacco lines with the highest quality, where the sowing process, harvest, curing, aging and selection of each tobacco leaf is our major concern. It takes more than five years from the time of its sowing until the time you can enjoy one of our fine cigars; this is why patience is one of our greatest virtues in the art of tobacco production."
In our focus to bring you exquisite boutique brands, we bring you 1502. This brand has premium blends that are all rolled in the extremely well known Plasencia factory in Estelí, Nicaragua and unique and balanced flavor profiles to match.
Each blend offered by 1502 is balanced, nuanced and differentiated from each other by distinct flavor profiles. 1502 offers a cigar for every time of day and every level of appreciation. From the Nicaragua (1502's Connecticut shade Nicaraguan Puro offering) all the way to the XO which houses 18 year aged tobacco, there is a cigar for every occasion and every aficionado. 
---
8 products