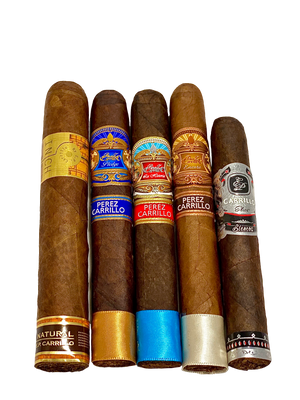 For four generations, Carrillo Cigars have been created to deliver the unforgettable experience that comes with unwavering attention to detail. To us, it is more than a tradition… it is the story of who we are.
What can I say if you don't know E.P. Carrillo now is the time to experience them. They have had numerous cigars on top 25 lists including taking the #1 cigar of the year spot on Cigar Aficionado's top 25 list for 2018 with the Encore. 
They're a company with lots of legacy and experience in the tobacco industry, they continually release top tier cigars and have become a name synonymous with quality and excellence. Give them a shot and see if you want to add them to your rotation, they definitely have a couple blends that are in mine. 
---
13 products